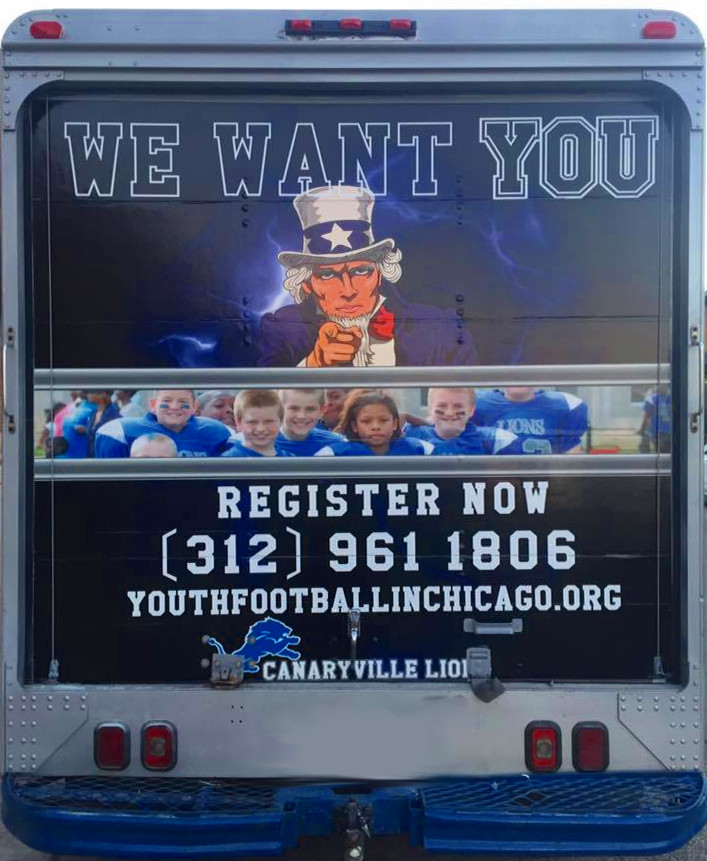 Registration for the 2017 football season started Thursday June 1st including our NEW  FLAG FOOTBALL PROGRAM!
Online registration is closed. Please visit us during practice to sign up!
It doesn't matter where you live or what school your player attends. If your young athlete is ready to play football or cheer please contact Adam at 312-961-1806 for more information about Football, and Mayra at 773-443-6747 for Cheer.