The Canaryville Lions are a founding member of the Chicagoland Youth Football League. We are a full contact team (boys & girls ages 9-15) and play throughout the Chicago area. This year we joined the Pop Warner league, a national non-profit organization that promotes youth football and cheer & dance programs for participants in several states and countries around the world. We hope this new partnership will help us build our teams and continue to provide a safe sporting environment for the youth in our community.
Contact Coach Adam for more information: (312) 961-1806
IMPORTANT TEAM DATES
2021 Fall Online Registration Is Now OPEN
July 24th Equipment issued to registered and paid players
August 2nd Practice Starts Monday – Friday 5:30 PM until 7:30 PM
August 7th Equipment issued to registered and paid players
August 14th-15th Check-in & scrimmage
Picture Day TBD
Homecoming TBD
Fall Registration starts August 1st $175 per Child
Registration not complete until payment is submitted.
Fall Football Registration
Registration for Varsity team is temporarily suspended until further notice.
You can use PayPal even if you don't have an account, you just need a credit card.
Contact me if you want to pay by check or cash.
* League rules only allow us to register your child if he/she is between 7 & 14 years of age on August 1st 2021. They must have been born after August 1st, 2007 or before August 1st, 2014
Print out and complete the 2021 PHYSICAL FITNESS & MEDICAL HISTORY FORM and 2021 PARTICIPANT CONTRACT AND PARENTAL CONSENT FORM before first day of practice to make check-in easier.
SIGN UP FOR TEXT ALERTS!
Weather & Field Conditions may dictate practice and game cancellations. To receive text message alerts on your cell phone, text "follow canaryvillelion" to 40404.
Simply type 40404 in the "TO" field and type "follow canaryvillelion" in the message box.
Like us on Facebook to see updates
Parents can keep up to date via our facebook page for last minute updates concerning extreme weather and field conditions.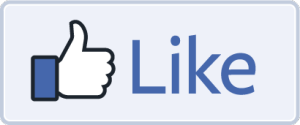 Cheerleading
We are looking for energetic 3rd through 8th graders to cheer on our football teams.
Cheer is full of activity and athleticism that builds character and teaches teamwork.
You should come join us for an exciting season. Do not miss all the fun!
Join Today
The registration fee is $175.
Practices in August are 5 days a week for first 2 weeks. Practice days decrease to 3 days a week, Tuesday, Wednesday and Thursday through the end of the season.
We follow football game schedule & rain out rules. We have away games and parents need to provide transportation.
Cheerleaders are responsible for the cleaning of their summer uniform, which is included with the fee.
Winter uniforms are earned (kept) by cheerleaders by fundraising, donations & parent responsibility.
Parents & family are always encouraged to attend practice every day and games, and become part of the Lion's family!
Our season ends with the football season.
McInerney Playlot (Practice Field)
Taylor Lauridsen (Home Field)
647 West Root Street Chicago, IL 60609-2632

View Larger Map