The Canaryville Lions are a founding member of the Chicagoland Youth Football League. We are a full contact team (boys & girls ages 8-15) and play throughout the Chicago area.
Contact Coach Adam for more information: (312) 961-1806
2020 Online Registration
Now thru August 15th, 2020 $125 per child
In person registration starts at first practice on August 3rd, 2020.
Give Canaryville Lions 2020 Registration as a gift! Just enter your name in the "Gift From" field.
Registration not complete until payment is submitted.
2020 Football Registration
You can use PayPal even if you don't have an account, you just need a credit card.
Contact me if you want to pay by check or cash. Payment must be received by August 3rd, 2020.
* League rules only allow us to register your child if he/she is between 8 & 15 years of age on August 31st, 2020. They must have been born after August 31st, 2005 or before August 31st, 2012
IMPORTANT TEAM DATES
Early Registration end June 30th, 2020
Practice Starts Monday August 3rd, 2020
Registration end August 31st, 2020
Weather & Field Conditions TEXT ALERTS!
To receive text message alerts on your cell phone, text "follow canaryvillelion" to 40404.
Simply type 40404 in the "TO" field and type "follow canaryvillelion" in the message box.
Like us on Facebook to see updates
Parents can keep up to date via our facebook page for last minute updates concerning extreme weather and field conditions.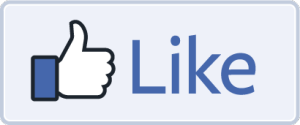 Directions to practice and home fields